Learn from the Industry's Best at World of Modular
World of Modular's top-notch educational breakout sessions will equip industry professionals with the latest knowledge in every facet of the commercial modular construction business. Attendees learn new skills and techniques, find ways to operate more efficiently, and make valuable contacts to improve their business.
Anirban Basu
Economic Trends Expert | CEO & Founder of Sage Policy Group, Inc.
Construction Drivers & Trends in 2022
Economist Anirban Basu returns to World of Modular to offer an informative and entertaining forecast for the construction marketplace. Basu is chairman and CEO of Sage Policy Group, a consulting firm in Baltimore, MD, and is one of the most recognizable economists in and around Washington, DC. He provides policy and economic consulting for numerous clients including developers, bankers, brokerage houses, energy suppliers and law firms. He has also written several high-profile reports on construction, including MBI's "Economic & Financial Performance of Relocatable Buildings in the US Modular Building Industry.
Karen McCullough
President | Karen McCullough & Co.
Going Beyond the Brand
Karen McCullough takes you beyond the brand, helping you grow a culture that focuses on people. Today, as the world changes, the human-centric customer experience becomes the brand differentiator in the marketplace. Your customer experience goes hand-in-hand with the employee experience. That's why investing in employee engagement is the best way to deliver a better customer brand experience. After all, your brand is the CORE of your company, the HEART of your business, the SOUL of your culture, and the FOUNDATION for building trust. Karen McCullough is a nationally known expert on change, generational opportunities, and workforce trends. She helps organizations just like yours cut through generational biases, leverage team strengths, enrich the workplace, and ultimately drive better results.
Jim McGeever
CEO | Silver Creek Industries, LLC
From Oracle to Offsite: How A Former Technology Executive is Using Modular Construction to Address the Housing Crisis
As a former and well-known technology executive having served Oracle NetSuite for 21 years, Jim McGeever is turning his attention to construction as the new chief executive officer of Silver Creek Industries, a modular building manufacturer in Southern California. Jim was a driving force in NetSuite's successful public offering in 2007 as chief financial officer and helped finalize Oracle's $9.3 billion acquisition of NetSuite. In 2010 he was named chief operating officer, leading NetSuite to become one of the world's leading cloud computing software companies. Having lived and worked in the San Francisco Bay area, Jim is familiar with the affordable housing crisis that plagues large and small cities worldwide. He has been inspired to make a difference by using modular construction. In this session, Jim will share how his experience in technology is shaping his new role at Silver Creek and how the modular builder is managing growth, building out new processes, using automation, and improving customer experiences. He will also address the current supply and demand ratio of affordable housing, how the COVID-19 pandemic has worsened the housing crisis, how the pandemic has impacted design and construction overall, and how the industry can work together to accelerate construction in any market.
Interested in speaking at the 2022 World of Modular? Put your company/project in front of the most influential industry professionals from around the world. Submit your presentation proposal today!
Our 2022 speaker line-up is growing by the day. Take a look at our confirmed speakers and presentations below and stay tuned for exciting updates.
Jairo Aguilar
Architectural Associate
ModularDesign+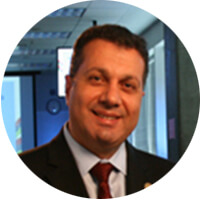 Dr. Mohamed
Al-Hussein
Industrial Research Chair
University of Alberta
John Barrot, PE
President
Banksia
Rene Bernaert
Corner Cast Construction
Andy Berube
Vice President
Stack Modular
Jin Ouk Choi
Assistant Professor
University of Nevada, Las Vegas
Charlie Chupp
Founder & CEO
Fading West Building Systems
Ron Ciotti, Esq.
Partner
Hinckley Allen
Melvin Claudio
Regional Preconstruction Director
ModularDesign+
Peter De Maria
CEO
SteelBlox LLC
Dean Dovolis
Founder, Principal, & CEO
DJR Architecture
Paul Garcia, Director
Supplier Sales & Marketing
360Connect
Nick Gomez
Studio Director
Lowney Architecture
Jon Hannah-Spacagna
Government Affairs Director
Modular Building Institute
Michael Hough
Founder
MJH Structural Engineers
Christian Lawrence
Founder & CEO
RISE Modular
Ken Lowney
Principal
Lowney Architecture
Brent McPhail
CEO
Brave Control Solutions, Inc.
Aaron Miller
Senior Project Manager
DCI Engineers
Matt Mitchell
Principal
ProSet Modular
Jose Negron
Process Architect
G-CON Manufacturing
Doug Pill
Vice President of Operations
Prefab Logic
Ivan Rupnik
Northeastern University
Arezou Sadoughi
Appalachian State University
Justin Schwaiger
Director, Customer Success
Manufacton by ViZZ Technologies
Greg Sloditskie
MBS Consulting
Ryan Smith
Washington State University
Troy Tiddens
Modular Specialist
EVStudios
John Tienken
Business Development Manager
Mitsubishi Electric Trane HVAC US
Kam Valgardson
General Manager
Irontown Modular
Bobby Vance
Architectural Project Manager
ModularDesign+
Ed Zimmerman, Sr.
Vice President of Construction Operations
Modlogiq, Inc.
From Generic to Specific: How I Stopped Thinking Like an Architect and Started Thinking Modular
Bobby Vance, Architectural Project Manager, ModularDesign+
Melvin Claudio, Regional Preconstruction Director, ModularDesign+
In an ever-uncertain world, change is inevitable—and that's why Bobby Vance's "traditional" architectural thinking had to change. Architects are trained to think about a project in generalities—relying on many consultants to arrive at a generic solution. Working alongside modular building colleagues, designers' thinking has completely changed. The documents architects produce from with modular builders go deeper, are more intentional, and become specific communication devices in the design process. While ultimately a modular product will be delivered to the jobsite, it's the modular design ethos that creates a successful outcome and lasting impression.
Who's on First? Why Including Modular on Day 1 Will Keep Your Project on Track
Jairo Aguilar, Architectural Associate, ModularDesign+
The rise of modular delivery methods paired with the general unfamiliarity within the construction industry often leads to uncertainty in roles, scope, and responsibilities. Integrating a modular design company at the beginning of the design process allows for a clear delineation of scope to be identified between the consultants, the contractor, and the modular team. Designing alongside these partners allows for modular modalities to be used as parameters, accelerating the project timeline while reducing risk. See how the development of the "modular scope matrix" can help save your project time, money, and headache.
Built Offsite, Built to Perform
John Tienken, Business Development Manager, Mitsubishi Electric Trane HVAC US
Ed Zimmerman, Sr. Vice President of Construction Operations, Modlogiq, Inc.
Modular construction is projected to play a significant role in the future of the building industry and Variable Refrigerant Flow (VRF) systems are poised to become the standard for modular projects. This session presented by Mitsubishi Electric Trane HVAC US dives into the fundamentals of VRF technology and modular building. Presenters John Tienken (Mitsubishi Electric) and Ed Zimmerman (Modlogiq), discuss where VRF technology and modular construction intersect to offer cost, comfort and design benefits all while streamlining project timelines and processes.
Shipping Containers Go Where Wood and Steel Frames Don't, But Where Do They Go?
Rene Bernaert, Corner Cast Construction
Looking at the last 15 years, construction with ISO shipping containers has made a remarkable entry onto the modular construction market. Containers are not 12-feet wide, contain more steel than they structurally require, and are considered recycled material. Despite these constraints they are growing in popularity. Building codes are adopting their use, container-based projects are increasing in size, and architectural and engineering firms utilize them in their concept designs. This presentation will review the aspects that made projects with shipping containers successful, while looking at the criteria that make building with shipping containers the right solution. Rene Bernaert is the COO of Corner Cast Construction and has over 15 years of experience in design and engineering of custom shipping containers for all types of industrial and commercial projects worldwide.
Prefab is Dead, Long Live Prefab
Peter De Maria, CEO, SteelBlox LLC
The historical and forever compounding frustrations and challenges inherent to the traditional client/architect/contractor relationship have provided fertile ground for a prefab "perfect storm." Meanwhile, the digital age as well as the Covid pandemic have prompted a view of building solutions through a new lens. Design for manufacture and assembly (DfMA) have given birth to a prefab process that provides underserved builders, developers and property owners with an alternative avenue to profitability, sustainability, and providing for humanity. Los Angeles based Architect Peter DeMaria, CEO of SteelBlox LLC, pursues a Productized Architecture strategy that delivers high quality design and fast track project completion at an affordable price-point.
Fire-Rated Assemblies for Modular Construction
John Barrot, PE, President, Banksia
Modular bulidings pose unique challenges when it comes to designing, testing, and constructing fire- rated assemblies that are code compliant, cost-effective, and suitable for the modular construction process. This presentation will provide an overview of the key challenges and considerations for fire-rated assemblies and how investment in research and development for fire-rated assemblies can be differentiator for your modular product.
A New Design Approach to Industrialization by Mass Timber Structure
Arezou Sadoughi, Appalachian State University
Greg Sloditskie, MBS Consulting
Ken Lowney, Principal, Lowney Architecture
Volumetric Modular Construction (VMC) requires more wood-framed area than a programmatically identical conventional building. It has also been shown that the VMC building requires a larger footprint and more height to achieve the same program. Adaption of mass timber for housing construction is growing towards industrialization of construction techniques. Mass timber structures are more resource-efficient than light wood-framed structures, produce less carbon footprint, have almost twice the life span as traditional lumber, and are aesthetically compatible with more expensive wooden look finishes. Compared with other materials, mass timber has a more productive manufacturing and assembly process. This presentation will provide a new design solution that reduces material usage significantly compared to traditional VMC, while increasing labor productivity compared to conventional buildings.
Modular 2.0
Doug Pill, Vice President of Operations, Prefab Logic
Modular 2.0 is a visualization of the schedule, process, and deliverables required to execute large scale modular projects. The end result are highly coordinated and integrated products that are delivered to the developer or general contractor ensuring compression of time, seamless manufacturing, and modular integration into the site.
Product Platforms in Offsite Construction
Ryan Smith, Washington State University
Ivan Rupnik, Northeastern University
This presentation will provide an overview of the concepts and detailed key case studies related to developing and delivering product platforms, and reverse engineering the process of project delivery. In this session moderated by professors Ryan Smith and Ivan Rupnik, a panel of presenters consisting of AEC stakeholders will uncover the challenges and opportunities associated with a product approach to construction delivery.
How Modular Construction Can Learn from the Software Industry
Mateo Atwi, CEO, Boxy LLC
Tiago Atwi, COO, Boxy LLC
Imagine if we treated construction like software. The user interface represents the finishes, temperature, and furniture as well as the knobs and handles that operate, for example, water and electrical fixtures. The backend code represents the plumbing, electrical, and HVAC systems all packaged in a structural and insulated framework. The building is an instantiation of the complex drawing set and design process that precludes it just as software is a compiled or packaged version of the source code. This is a fun mind experiment, and building on it we want to explore how construction companies and modular construction in particular can apply practices from the software industry including methods like code reuse, abstraction, open sourcing, and other facets.
Engineering & Flexibility for Low Rise to High Rise Modular Construction
Michael Hough, Founder, MJH Structural Engineers
MJH Structural Engineers specializes in structural engineering solutions for the offsite and modular construction industries in Ireland and the UK. Using the principles of mass production while keeping the system flexible has been key to product development and achieving a large range of building solutions. In recent years we have completed modular designs ranging from single-storey to 28 stories and we are currently on site with what will be the world's tallest modular building at 44 stories. The key to tall modular construction is in understanding materials, connections and buildability issues. Working closely with our clients in a creative and collaborative environment has allowed us to push the boundaries of the offsite industry. In this session we will take you through the modular process and layout flexibility together with numerous project examples including the 28 story Apex House project and the 44 story George Street, Croydon project.
Research: Innovative Technologies & Approaches for Modular Construction
Jin Ouk Choi, Assistant Professor, University of Nevada, Las Vegas
Dr. Jin Ouk Choi is an experienced assistant professor of project management and construction engineering at the University of Nevada, Las Vegas (UNLV) and specializes in modularization, facility standardization, and innovative technologies in construction. On the way to achieving Dr. Choi's long-term research goal—creating an optimum environment for broader and more effective use of modularization—he has conducted numerous studies on modular construction. Most recently, Dr. Choi has been focusing on developing and implementing innovative technology and approaches for modular construction. In this presentation, Dr. Choi will present the results he obtained from a net-zero modular house called Mojave Bloom--UNLV's Solar Decathlon project which won third place overall in the DOE's competition in 2021, focusing on the innovative technology and approaches, including but not limited to, drone, 4D schedule & Immersive Virtual Reality, 3D point clouds by a handheld camera and LiDAR, and numerous sensors.
Regulatory Issues & Opportunities for Modular Construction
Jon Hannah-Spacagna, Government Affairs Director, Modular Building Institute
MBI's Government Affairs Committee has been actively monitoring and addressing a number of key issues impacting the industry. From building codes to regulations and policies, there is no shortage of barriers standing in the way of greater market share. There are also many opportunities to grow the market with advocacy efforts. In this session you will get an update on the issues MBI is currently addressing as well as have an opportunity to help shape future policies and regulations.
Research Update: The Industrialization of Construction
Dr. Mohamed Al-Hussein, Industrial Research Chair, University of Alberta
Dr. Mohamed Al-Hussein is a professor and Industrial Research Chair (IRC) in the Industrialization of Building Construction at the University of Alberta and a highly sought researcher and consultant in the areas of lean manufacturing, construction process improvement, CO2 emission quantification and reduction, and building information modeling, with the development of modular and offsite construction technologies and practices forming the hub of his research. Dr. Al-Hussein's research has contributed to construction automation as applied to equipment selection and onsite utilization. He also conducts research applying lean in the development of improved work methods and productivity standards for commercial and home building operations with a focus on construction manufacturing. BIM technology has been utilized in a number of his recent research initiatives, including the automation of drafting and design for manufacturing, estimating and scheduling, material waste reduction, and quantity takeoff. Dr. Al-Hussein's research also explores avenues for enhanced safety both of the construction process and of the built environment.
Opening the Playbook on Modular Design 
Troy Tiddens, Modular Specialist, EVStudios
A transparent review of the Team Members, Mindset, Structure, Deliverables and Processes associated with a Turn-Key Modular Design. As an industry advocate supporting continued growth and development, Troy will provide a technical review and content examples to help strengthen your Modular Game Plan. With the right approach, Developers can complete more projects, General Contractors can reduce risk, Manufacturers can increase efficiency and Modular Design Teams can develop best in class processes to support their stakeholders. On his mission to "bridge the gap" between the traditional design process and factory manufacturing needs, Troy will provide a full disclosure review of the key elements required to build a Turn-Key Modular Design Team.
Accessory Dwelling Units: The Silver Bullet of the Housing Crisis
Kam Valgardson, General Manager, Irontown Modular
Today we are facing the most severe housing shortages we've ever seen. Supply chain issues, labor shortages, and land constraints are all working against us providing safe, clean housing for our citizens.  While the solutions to this problem are as varied and complicated as the problem itself, Accessory Dwelling Units—or ADUs—are rapidly becoming a solution of choice by local and state governments, builders, and homeowners in an increasingly informed marketplace. Add in factory-built, high-quality construction to the mix and you've got a recipe for much needed relief in this ever-present problem.  Kam Valgardson is general manager at Irontown Modular, an ADU factory in the western United States, and will explore this world of ADUs and how it applies to you.
Best Practices for Digitizing Your Design & Manufacturing Process
Justin Schwaiger, Director, Customer Success, Manufacton by ViZZ Technologies
By leveraging case studies from industry-leading modular builders and building product manufacturers who are using highly digitized design and manufacturing processes, Justin Schwaiger from Manufacton by ViZZ Technologies will demonstrate the current state-of-the-art process to hand off digital design configurations from BIM directly into material procurement, manufacturing, and onsite install processes. The builders presented in these case studies have found that their processes have improved, waste and re-work are reduced, and their profit margins increased.
14-Story Affordable Housing Modular Tower: Early Engagement & the Design Process
Andy Berube, Vice President, Stack Modular
In this panel discussion moderated by Andy Berube, vice president at Stack Modular, various project players including modular builders, design firms, clients, and traditional contractors, will discuss the in-practice experience and benefits of early collaboration to achieve the ideal end result for a modular construction project, in particular a 14-story affordable housing modular tower. Key topics include optimizing design and construction, managing risk, improving constructability, and more.
The Alvera: A Case Study
Christian Lawrence, Founder & CEO, RISE Modular
Dean Dovolis; Founder, Principal, & CEO, DJR Architecture
Matt Mitchell, Principal, ProSet Modular
Alvera is the largest, most complex wood-frame modular project completed in the state of Minnesota, and perhaps in the US. Totaling 192 units, 154 mods were set in five stories over a two-story concrete pedestal. It is a breakthrough for modular with its multiple configurations and shapes to optimize the number of units possible on a tight .6-acre urban infill site in downtown St. Paul. The flexibility and customization of the RISE modular approach and collaboration with the design and on-site team made this dynamic project viable. RISE founder/CEO Christian Lawrence, DJR Architecture Principal/Founder Dean Dovolis, and ProSet Modular Principal Matt Mitchell will present a case study on the Alvera project from design to production to the logistics of the mod-set and site activities. A beautifully designed, market-rate apartment project, Alvera features a modern mix of units and amenity spaces featuring a largescale mural painted by a nationally renowned artist.
Applying the Toyota Production System to Offsite Modular Construction
Charlie Chupp, Founder & CEO, Fading West Building Systems.
The entire construction process is traditionally littered with waste—inefficient processes that waste time, money, energy, morale, and talent. This session by Fading West Building Systems will outline eight areas of inefficiency and waste and how your company can use tactics, philosophies, and lessons learned from the Toyota Production System to gain advantages found in modular and offsite construction. Founder and CEO Charlie Chupp will use examples from Fading West's own modular and offsite construction process to illustrate how TPS works in a real-world practical environment, in addition to illustrating how this innovative form of construction can is helping to address housing shortages worldwide.
Does Your Site Suit Modular? (Design Implications of Sites in the World of Modular)
Ken Lowney, President & CEO, Lowney Architecture
Location is the most important consideration when evaluating whether a project can be modularly optimized or even modular possible. Modular success all boils down to the site and if it's set up to capture the streamlined efficiencies that modular methods have to offer. Does the space support crane access and module deliveries? Why does it matter how close the site is to the factory and/or staging areas? What kind of footprints make sense for repetitive stacking and construction? This presentation will cover site selection through the lenses of accessibility, proximity, land clearance and landscape, and site size and shape. Ken Lowney of Lowney Architecture has nearly a decade of experience in modular and off-site construction, with 18 projects that are either completed or currently under construction. In this presentation, he provides unique insights on what makes a site optimal or challenging.
How and When to Push Modular: A Case Study on El Cerrito Housing Project
Nick Gomez, Studio Director, Lowney Architecture
Aaron Miller, Senior Project Manager, DCI Engineers
On what was formerly a surface parking lot for public transit, the Mayfair development in El Cerrito, California brings 223 new affordable and market-rate housing units to revitalize a long-neglected stretch near the El Cerrito del Norte Bay Area Rapid Transit (BART) Station. Initially deemed unbuildable as a modular project, reexamination by an experienced team of architects and engineers determined how to make it modular possible without losing design intent. Working through complex challenges involving articulation, portal design and construction, a single-loaded corridor, and coordinating factory- and site-built components, Mayfair reached its full building height of six stories after ten days of assembly. In this presentation, Nick Gomez from Lowney Architecture and Aaron Miller from DCI Engineers will take a deep dive into the project: how it started and changed course, creative solutions employed, and how they determine when it makes sense to pursue modular.
Protecting Your Company from Material Price Escalation
Ron Ciotti, Esq., Partner, Hinckley Allen
Recently and as a result of the ongoing pandemic, economic conditions, and trade policies, we have seen unprecedented increases in the cost of certain goods and felt the impact of their availability. It has never been more important for contractors to be prepared with strategies to mitigate the risk of material price escalation and delays due to material shortages in order to preserve the feasibility and profitability of the project. Join World of Modular expert speaker Ron Ciotti of Hinkley Allen in this presentation that will provide a series of critical risk mitigation strategies available during the bidding, procurement, and contracting, phases of the project.
How to Automatically Educate & Nurture Building Prospects So You Can Close More Sales
Paul Garcia, Director, Supplier Sales & Marketing, 360Connect
Selling buildings is more difficult than just about any other product for many reasons, but the main issue is because of the LONG selling cycle. It's a challenge for everyone in the construction industry, but especially for those that don't have time or energy to educate every buyer through all the buying steps.  Insert something called "Marketing Automation." With some help, building professionals can add a system that sells and markets automatically through email and text, turning "tire-kickers" into real buyers—and more importantly increased revenue! In this session, discover the specific steps you can take in order to incorporate marketing automation into your business.
How Can Prefabricated PODs Save Patients' Lives?
Jose Negron, Process Architect, G-CON Manufacturing
G-CON has developed a large portfolio of cleanroom PODs for various applications to supply the optimal cleanroom design to the end-user, including key elements that are critical to cleanroom infrastructures like high-quality CGMP compliant designs, fast delivery, and predictable costs. To maximize efficiencies related to delivery speed and cost reduction, a two-branched approach to serve clients in an optimal way includes both standard POD designs as well as full-turnkey POD-based facility solutions. The shell building is a pre-engineered free-span building that is much more economical and flexible than traditional approaches and offers a delivery time is as little as three months.
Automation for Construction
Brent McPhail, CEO, Brave Control Solutions, Inc.
Opportunities for automation to improve prefab manufacturing efficiency are out there. You can look no further than the auto industry, for example. Henry Ford started it all in 1913 and auto manufacturers have been increasing efficiency, lowering costs, improving quality, and working safer ever since. The same will be true in construction, especially in the modular and offsite construction industries. Join Brent McPhail of Brave Control Solutions to learn how automation can advance your business when implemented responsibly by using automated robotic solutions.
Mandated Vaccinations: Protocols and Policies
Ron Ciotti, Esq., Partner, Hinckley Allen
Can you require your employees get vaccinated for COVID-19? Can you require your employees get tested for COVID-19? Presidential executive orders, OSHA temporary standards, initial court rulings, ever-changing compliance dates, and various owner-imposed mandates have created numerous compliance issues, questions, and just plain chaos in the construction industry. Join construction law expert Ron Ciotti as he discusses how your company can navigate compliance, protocols, and policies, all while learning how mandated vaccinations may impact the construction industry's existing job shortage.