Learn from the Industry's Best at World of Modular
World of Modular's top-notch educational breakout sessions will equip industry professionals with the latest knowledge in every facet of the commercial modular construction business. Attendees learn new skills and techniques, find ways to operate more efficiently, and make valuable contacts to improve their business.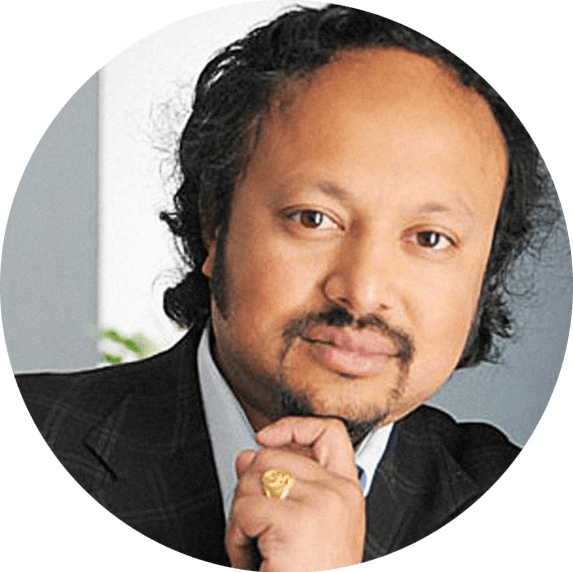 Anirban Basu
Economic Trends Expert | CEO & Founder of Sage Policy Group, Inc.
Construction Drivers & Trends in 2023
Economist Anirban Basu returns to World of Modular to offer an informative and entertaining forecast for the construction marketplace. Basu is chairman and CEO of Sage Policy Group, a consulting firm in Baltimore, MD, and is one of the most recognizable economists in and around Washington, DC. He provides policy and economic consulting for numerous clients including developers, bankers, brokerage houses, energy suppliers and law firms. He has also written several high-profile reports on construction, including MBI's "Economic & Financial Performance of Relocatable Buildings in the US Modular Building Industry. Basu was also recently named chief economist for the Modular Building Institute and provides MBI and its members regular macroeconomic updates and research.
Crystal Washington
Technology Strategist & Futurist
The Future of Work is Here
The world is changing rapidly and providing many new and exciting opportunities for productivity, efficiency, and innovation. But are you taking advantage of the new normal? Crystal Washington is a futurist and expert on technology. She works with organizations to leverage technology and increase profits and productivity. She is well-known for her ability to take complex internet, app, and social media topics and make them easy to understand and accessible for chief executives, business owners, and even everyday people. For World of Modular attendees, Crystal will demonstrate unique ways technology trends impact companies and an entire industry, show how technology is changing human behavior, and shire tactics for riding the wave of change and providing positive business results.
Our 2023 speaker line-up is coming soon. In the meantime, take a look back at all the speakers and presentations from our 2022 event.
Jairo Aguilar
Architectural Associate
ModularDesign+
Yong Han Ahn
Associate Dean of Engineering Science
Hanyang University ERICA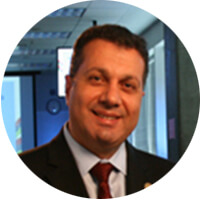 Dr. Mohamed
Al-Hussein
Industrial Research Chair
University of Alberta
Robert Allen
Managing Partner
AoRa Development
Udo Allain Ammon
Former Director, Bureau of Architecture and Engineering Review
New York State Department of Health
Stevan Armstrong
Chief Technology Officer
SG Blocks, Inc.
John Barrot, PE
President
Banksia
Rene Bernaert
Corner Cast Construction
Andy Berube
Vice President
Stack Modular
Scott Bridger
Principal
ProSet, Inc.
Vaughan Buckley
CEO
Volumetric Building Companies
John Buongiorno
Director, Modular Division
Axis Construction
Belinda Carr
Architect & Building Scientist
Carr Builds LLC
Jin Ouk Choi
Assistant Professor
University of Nevada, Las Vegas
Charlie Chupp
Founder & CEO
Fading West
Ron Ciotti, Esq.
Partner
Hinckley Allen
Melvin Claudio
Regional Preconstruction Director
ModularDesign+
Ryan Colker
Vice President of Innovation
International Code Council
Crisi Cooper
Program Specialist
Industrialized Housing and Buildings Program
Michael Crane
Head of Innovation
CIMC
Peter De Maria
CEO
SteelBlox LLC
Dean Dovolis
Founder, Principal, & CEO
DJR Architecture
Krzysztof Droszcz
Founder
iQ Module
Jim Dunn
President
Stack Modular
John Fleming
Founder & President
Vision Modular Systems UK Ltd.
Curtis Fletcher
Chief Strategy Officer and Co-Founder
Prefab Logic
Jim Gabriel
President, CEO
MODLOGIQ
Frank Galvan
Territory Manager Tile, Southwest Region
ARDEX Americas
Paul Garcia, Director
Supplier Sales & Marketing
360Connect
Amanda Gattenby
Vice President of Development
Crate Modular
Claudia Granados
Founder/Owner
The Carnelian Group
Nick Gomez
Studio Director
Lowney Architecture
Glen Guyton
Diversity & Inclusion Expert
GuyStar Enterprises, LLC
Doug Hamming
Senior Principal and Sector Lead
Stantec
Jon Hannah-Spacagna
Government Affairs Director
Modular Building Institute
Tom Hardiman, CAE
Executive Director
Modular Building Institute
Michael Hough
Founder
MJH Structural Engineers
William Johnston
Senior Director
WSP
Rhys Kane
Sales Director
NRB Modular Solutions, part of Dexterra Group
Kelly Kelly
Senior Program Specialist
Industrialized Housing and Buildings Program
Matt Laase
Principal
Jackson|Main Architecture
Christian Lawrence
Founder & CEO
RISE Modular
John Lefkus
Modular Building Entrepreneur, Inventor
Robert LiMandri
Senior Principal
SOCOTEC, Inc.
Ken Lowney
President & CEO
Lowney Architecture
Lee-Anne Lyon-Bartley
Executive Vice President; Health, Safety, Environment, & Quality
NRB Modular Solutions, part of Dexterra Group
Charles Maggio
Managing Director, Northeast
CBRE Healthcare
Michael Mathews
Preconstruction DFMA
davisREED Construction
Karen McCullough
President
Karen McCullough & Co.
Brent McPhail
CEO
Brave Control Solutions, Inc.
Stuart Meurer
CEO
Windover Construction
Aaron Miller
Senior Project Manager
DCI Engineers
Matt Mitchell
Principal
ProSet Modular
Rick Murdock
CEO & Co-Founder
Autovol
Jose Negron
Process Architect
G-CON Manufacturing
Aundre Oldacre
Managing Partner
AoRa Development
Ankur Podder
Research Engineer
National Renewable Energy Laboratory
Alan Rasmussen
VP Production
Modern Building Systems
Ivan Rupnik
Northeastern University
Arezou Sadoughi
Appalachian State University
Justin Schwaiger
Director, Customer Success
Manufacton by ViZZ Technologies
Stephen Shang
CEO
Falcon Structures
Greg Sloditskie
MBS Consulting
Ryan Smith
Washington State University
Clarence Synard
CEO
NCC Investment Group
Troy Tiddens
Modular Specialist
EVStudios
John Tienken
Business Development Manager
Mitsubishi Electric Trane HVAC US
Mike Tracy
Business Development Manager
ARDEX Americas
Kam Valgardson
General Manager
Irontown Modular
Bobby Vance
Architectural Project Manager
ModularDesign+
Heather Wallace
Communications Director
Momentum Innovation Group
Curtis Wong
Founder & CEO
Cloud Apartments
Ewelina Woźniak-Szpakiewicz
CEO
DMDmodular
Emergency Healthcare: Out of the Tent and Into Smarter Modular Solutions
John Buongiorno, Director, Modular Division, Axis Construction
Jim Gabriel, President & CEO, MODLOGIQ
Charles Maggio, Managing Director, Northeast, CBRE Healthcare
The COVID tsunami has led healthcare providers to consider surge capacity and general disaster preparedness as an essential part of resilient healthcare. The Facility Guidelines Institute spent months with stakeholders to fully understand the problems, evaluate options, formulate solutions, and gain consensus. Now, new guidance provides timely suggestions to the toughest challenges for deploying emergency capacity—whether pandemic, earthquake, tornado, hurricane, or other disaster. What does that mean for the modular world? This session outlines the significant changes these guidelines imply, the revamped calendar for transitioning to permanent care, and clear recommendations for a smarter way forward that improves care, protects budgets, and helps save the lives of healthcare workers and their patients.
A New Design Approach to Industrialization by Mass Timber Structure
Arezou Sadoughi, Appalachian State University
Greg Sloditskie, MBS Consulting
Ken Lowney, President & CEO, Lowney Architecture
Volumetric Modular Construction (VMC) requires more wood-framed area than a programmatically identical conventional building. It has also been shown that the VMC building requires a larger footprint and more height to achieve the same program. Adaption of mass timber for housing construction is growing towards industrialization of construction techniques. Mass timber structures are more resource-efficient than light wood-framed structures, produce less carbon footprint, have almost twice the life span as traditional lumber, and are aesthetically compatible with more expensive wooden look finishes. Compared with other materials, mass timber has a more productive manufacturing and assembly process. This presentation will provide a new design solution that reduces material usage significantly compared to traditional VMC, while increasing labor productivity compared to conventional buildings.
The Manufacturization of Housing vs. Offsite Construction
Charlie Chupp, Founder & CEO, Fading West
In this session, learn how the manufacturization of housing can create high-quality homes at attainable price points for the displaced workforces globally. In this session, Charlie Chupp, founder and CEO of Fading West, will discuss the principles and philosophies behind "Home-as-a-Product." With America, in particular, facing a 7-million unit housing deficit, it is essential to increase construction capacity and expand supply to build thriving communities.
The Alvera: A Case Study
Christian Lawrence, Founder & CEO, RISE Modular
Dean Dovolis; Founder, Principal, & CEO, DJR Architecture
Matt Mitchell, Principal, ProSet, Inc.
Alvera is the largest, most complex wood-frame modular project completed in the state of Minnesota, and perhaps in the US. Totaling 192 units, 154 mods were set in five stories over a two-story concrete pedestal. It is a breakthrough for modular with its multiple configurations and shapes to optimize the number of units possible on a tight .6-acre urban infill site in downtown St. Paul. The flexibility and customization of the RISE modular approach and collaboration with the design and on-site team made this dynamic project viable. RISE founder/CEO Christian Lawrence, DJR Architecture Principal/Founder Dean Dovolis, and ProSet, Inc. principal Matt Mitchell will present a case study on the Alvera project from design to production to the logistics of the mod-set and site activities. A beautifully designed, market-rate apartment project, Alvera features a modern mix of units and amenity spaces featuring a largescale mural painted by a nationally renowned artist.
Introduction to the ICC/MBI Off-Site Construction Standards
Ryan Colker, Vice President of Innovation, International Code Council
In September 2021, the International Code Council and Modular Building Institute released two new American National Standards to support consistency in the off-site construction process and specifically how off-site construction projects demonstrate compliance with building codes and other requirements. ICC/MBI Standard 1200 addresses the planning, design, fabrication, and assembly process while ICC/MBI Standard 1205 covers the inspection and regulatory process. This session will provide information on the content of the standards, how they support increased use of off-site construction, and how the modular industry can engage policymakers and others to support use of the standards.
Shipping Containers Go Where Wood and Steel Frames Don't, But Where Do They Go?
Rene Bernaert, Corner Cast Construction
Looking at the last 15 years, construction with ISO shipping containers has made a remarkable entry onto the modular construction market. Containers are not 12-feet wide, contain more steel than they structurally require, and are considered recycled material. Despite these constraints they are growing in popularity. Building codes are adopting their use, container-based projects are increasing in size, and architectural and engineering firms utilize them in their concept designs. This presentation will review the aspects that made projects with shipping containers successful, while looking at the criteria that make building with shipping containers the right solution. Rene Bernaert is the COO of Corner Cast Construction and has over 15 years of experience in design and engineering of custom shipping containers for all types of industrial and commercial projects worldwide.
Protecting Your Company from Material Price Escalation
Ron Ciotti, Esq., Partner, Hinckley Allen
Recently and as a result of the ongoing pandemic, economic conditions, and trade policies, we have seen unprecedented increases in the cost of certain goods and felt the impact of their availability. It has never been more important for contractors to be prepared with strategies to mitigate the risk of material price escalation and delays due to material shortages in order to preserve the feasibility and profitability of the project. Join World of Modular expert speaker Ron Ciotti of Hinkley Allen in this presentation that will provide a series of critical risk mitigation strategies available during the bidding, procurement, and contracting, phases of the project.
Does Your Site Suit Modular? (Design Implications of Sites in the World of Modular)
Ken Lowney, President & CEO, Lowney Architecture
Scott Bridger, Principal, ProSet, Inc.
Location is the most important consideration when evaluating whether a project can be modularly optimized or even modular possible. Modular success all boils down to the site and if it's set up to capture the streamlined efficiencies that modular methods have to offer. Does the space support crane access and module deliveries? Why does it matter how close the site is to the factory and/or staging areas? What kind of footprints make sense for repetitive stacking and construction? This presentation will cover site selection through the lenses of accessibility, proximity, land clearance and landscape, and site size and shape. Ken Lowney of Lowney Architecture and Scott Bridger of ProSet, Inc. are veterans of the modular and off-site construction industries with dozens of projects that are either completed or currently under construction. In this presentation, they provide unique insights on what makes a site optimal or challenging.
Are You Down With HOC? Get to Know the Other Hierarchy of C's
Lee-Anne Lyon-Bartley; Executive Vice President; Health, Safety, Environment, & Quality; NRB Modular Solutions, part of Dexterra Group
If you search the internet for Hierarchy of Controls (HOC), one of the first hits is a return from the National Institute for Occupational Safety and Health that explains HOC as "a means of determining how to implement feasible and effective [hazard] control solutions." This interactive session will explore another hierarchy that helps build an organizational culture, sets a good foundation for successful safety management, and helps implement the traditional hierarchy of controls. NRB, a business unit of Dexterra Group will share stories from their organization. Come prepared to learn and even share your own stories.
People and Robots: Why the Future of Construction Means Both
Rick Murdock, CEO and Co-Founder, Autovol
Robotics and automated assembly have been in most industries for decades. Construction has some catching up to do, and the industry benefits will be great. As the first automated factory of its kind, Autovol has been a huge—and successful—learning experience. The factory design is driven by a simple concept: identifying the things hardest on the human body and the designing robotic systems to do those things. This approach is a game-changer for a factory. Autovol is achieving breakthroughs in quality, speed, and productivity. But what's most exciting and gratifying is the impact on the company's team—who they call "Solutioneers." With automation doing the heavy lifting, more people of various skills, abilities, and backgrounds can work in construction. They can take a more active role in innovating how their work is done. And they can enjoy greater job satisfaction and career growth.
Lessons Learned from Modular Dormitory Buildings
Ewelina Woźniak-Szpakiewicz, CEO, DMDmodular
The world is changing. The way we build is changing. The Covid challenges impacted even more the dynamic of the modular industry development and forced us to think quicker on the transformation and what the new normal will look like. In this session, Ewelina Woźniak-Szpakiewicz will share DMD's international experience in modular construction. The case studies will include notable accomplishments as modular dormitories in Scotland, Denmark, and Switzerland as well as the "Polyroom" co-living modular housing solution designed to confront the demands of rapid urbanization and globalized lifestyles. Ewelina Woźniak-Szpakiewicz is the CEO at DMDmodular, an award-winning company that offers unique volumetric modular solutions with a focus on the housing, student living, and hospitality industries. While seeking opportunities in Europe and beyond, DMD has already completed various projects in the Netherlands, Germany, Slovakia, Switzerland, and Poland.
Safe Use of Modified Shipping Containers
Stephen Shang, CEO, Falcon Structures
How do I permit my container-based structure? Are shipping containers safe to use as building materials? Over the past five years, the International Code Council has worked with the Modular Building Institute to address modified containers in the building codes. Get the latest updates on policies, regulations, and efforts surrounding the safe use of modified ISO shipping containers. Stephen Shang has almost 20 years of experience in repurposing shipping containers. He serves on the Modular Building Institute's Board of Directors, co-chairs the MBI Government Affairs Committee, and is a leader in the push for container code compliance. Stephen is the CEO and Co-Founder of Falcon Structures, a pioneer in the container-based structures industry.
Opening the Playbook on Modular Design
Troy Tiddens, Modular Specialist, EVStudios
A transparent review of the Team Members, Mindset, Structure, Deliverables and Processes associated with a Turn-Key Modular Design. As an industry advocate supporting continued growth and development, Troy will provide a technical review and content examples to help strengthen your Modular Game Plan. With the right approach, Developers can complete more projects, General Contractors can reduce risk, Manufacturers can increase efficiency and Modular Design Teams can develop best in class processes to support their stakeholders. On his mission to "bridge the gap" between the traditional design process and factory manufacturing needs, Troy will provide a full disclosure review of the key elements required to build a Turn-Key Modular Design Team.
Cyber Security: Legal Issues and Managing the Risk
Ron Ciotti, Esq., Partner, Hinckley Allen
As someone who works in construction, it's difficult to anticipate all the ways that a company's or even your own electronic data might be vulnerable. Employees with portable storage devices, criminal hackers, third-party vendors, former business partners, wire fraud, and social media stalkers are only the most obvious concerns. Safeguarding your construction firm's assets is essential for risk management, regulatory compliance, and business assurance. From protecting data to developing privacy policies and dealing with security breaches, World of Modular expert speaker Ron Ciotti will help you understand and navigate the intricacies of cyberspace so you can manage your sensitive data confidently.
101 George Street – World's Tallest Modular Building
Michael Hough, Founder, MJH Structural Engineers
John Fleming, Founder & President, Vision Modular Systems UK Ltd.
Tide and Vision Modular Structures have developed a modular system utilizing volumetric modules installed around a concrete core to construct high rise buildings extending to the heights of skyscrapers. The system has been engineered by MJH Structural Engineers for Vision. This system has been successfully used on several tall buildings in London over the last number of years with 101 George Street, Croydon as the tallest completed building comprising 44 and 38 floors of modules in two interconnected towers. The towers were constructed from 1526 modules manufactured offsite and installed over a 35-week period. Topping out at 136m tall, this is the world's tallest structure to be built from volumetric modules, providing 546 homes along with open plan amenity areas on the top floor of each tower. This presentation will outline the system of construction used for 101 George Street, from foundations through the traditional construction and modular construction. The benefits of modular construction in high rise developments will be outlined in relation to a number of projects completed by the team in recent years.
Modular 2.0
Curtis Fletcher, Chief Strategy Officer and Co-Founder, Prefab Logic
Modular 2.0 is a visualization of the schedule, process, and deliverables required to execute large scale modular projects. The end result are highly coordinated and integrated products that are delivered to the developer or general contractor ensuring compression of time, seamless manufacturing, and modular integration into the site.
The Future of Modular and a Behind the Scenes Discussion with Q&A
Vaughan Buckley, CEO, Volumetric Building Companies
In this session, Vaughan Buckley, CEO of Volumetric Building Companies, will share the current trends impacting the development of modular construction programs and the players in the space—including factories, customers, investors, and developers. Vaughan will reveal behind-the-scenes information on what VBC is doing and what he sees for the future of modular technology. This session will feature a candid discussion of the industry's opportunities, weaknesses, and threats combined with a positive outlook and a lively time of Q&A. Do you have tough questions about the modular space? Bring them to this session.
Modular Stakeholders SQUARE OFF
Moderated by Andy Berube, Vice President, Stack Modular
Jim Dunn, President, Stack Modular
Clarence Synard, CEO, NCC Investment Group
William Johnston, Senior Director, WSP
Michael Mathews, Preconstruction DFMA, davisREED Construction
Doug Hamming, Senior Principal and Sector Lead, Stantec
In this unique session, you have the opportunity to hear first-hand the cohesion and debates necessary among stakeholders for a modular building project to be successful. Included on the panel are some of the design and construction experts on a 14-story modular affordable housing development and an award-winning modular hotel and conference center. Moderated by Andy Berube, vice president at Stack Modular, the stakeholders in this particular session includes design professionals, engineering professionals, traditional contractors, modular contractors, and investors.
Fire-Rated Assemblies for Modular Construction
John Barrot, PE, President, Banksia
Modular buildings pose unique challenges when it comes to designing, testing, and constructing fire- rated assemblies that are code compliant, cost-effective, and suitable for the modular construction process. This presentation will provide an overview of the key challenges and considerations for fire-rated assemblies and how investment in research and development for fire-rated assemblies can be differentiator for your modular product.
How and When to Push Modular: A Case Study on El Cerrito Housing Project
Nick Gomez, Studio Director, Lowney Architecture
Troy Bean, Principal & Director, DCI Engineers
On what was formerly a surface parking lot for public transit, the Mayfair development in El Cerrito, California brings 223 new affordable and market-rate housing units to revitalize a long-neglected stretch near the El Cerrito del Norte Bay Area Rapid Transit (BART) Station. Initially deemed unbuildable as a modular project, reexamination by an experienced team of architects and engineers determined how to make it modular possible without losing design intent. Working through complex challenges involving articulation, portal design and construction, a single-loaded corridor, and coordinating factory- and site-built components, Mayfair reached its full building height of six stories after ten days of assembly. In this presentation, Nick Gomez from Lowney Architecture and Troy Bean from DCI Engineers will take a deep dive into the project: how it started and changed course, creative solutions employed, and how they determine when it makes sense to pursue modular.
Regulatory Issues & Opportunities for Modular Construction
Jon Hannah-Spacagna, Government Affairs Director, Modular Building Institute
Claudia Granados, Founder/Owner, The Carnelian Group
MBI's Government Affairs Committee has been actively monitoring and addressing a number of key issues impacting the industry. From building codes to regulations and policies, there is no shortage of barriers standing in the way of greater market share. There are also many opportunities to grow the market with advocacy efforts. In this session you will get an update on the issues MBI is currently addressing as well as have an opportunity to help shape future policies and regulations.
Automation for Construction
Brent McPhail, CEO, Brave Control Solutions, Inc.
Opportunities for automation to improve prefab manufacturing efficiency are out there. You can look no further than the auto industry, for example. Henry Ford started it all in 1913 and auto manufacturers have been increasing efficiency, lowering costs, improving quality, and working safer ever since. The same will be true in construction, especially in the modular and offsite construction industries. Join Brent McPhail of Brave Control Solutions to learn how automation can advance your business when implemented responsibly by using automated robotic solutions.
Shipping Container-Based Modular Construction for QSR and Other Retail Applications
Stevan Armstrong, Chief Technology Officer, SG Blocks, Inc.
Shipping container-based modular construction is becoming more and more prevalent in just about all project sectors. There are many examples of residential, retail, education, restaurants, office, and military applications that have been completed worldwide. This presentation will highlight recent developments and efforts to codify and expedite jurisdictional approvals and code compliance with regards to shipping containers. We will review recent changes to AC462 published by the International Code Council as well as the availability of the ICC's approved evaluation service reports for container-based construction. Lastly, we will focus on several case studies specific to quick service retail and how container-based modular technology lends itself to this specific type of project.
DEI Done Right: Get the Right People in the Room
Glen Guyton, Diversity & Inclusion Expert, GuyStar Enterprises, LLC
How do you translate your diversity, equality, and inclusion (DEI) efforts to workplace success? We all want to meet the diverse needs and expectations of our workforce and clients. Despite the barriers that exist, people want assurances that they matter and have equal access to the products, services, and opportunities we provide. To achieve our DEI goals, we have to invite people—the right people—into the proper processes. Only then will we reap the proven benefits of being a more diverse, inclusive, and culturally competent organization. Join expert Glen Guyton for this important session that will give you practical advice for your own DEI journey.
Why Modular? "I'll Tell You Why."
John Lefkus, Modular Building Entrepreneur, Inventor
Modular and offsite construction has been hindered by confusing terms, a hodgepodge of methods, and an inclination to repeat the same mistakes. The industry is reluctant to share data and best practices. It has struggled to claim its piece of the construction pie. Each new company or entrepreneur enters the market with prodigious visions, but little history or experience. Industry veterans often watch on the sidelines for predictable failures, while themselves refusing to change. Well, according to inventor and modular entrepreneur John Lefkus, it's time to make some new mistakes. Fortunately, despite its challenges, the industry continues to grow and there exists some real best practices we can all learn from as well as numerous industry milestones to build on. John has spent time at iconic firms during his four decades learning and innovating—along with making his share of mistakes—having been involved in over 5,000 modular construction projects in 24 countries. In this session, John will help attendees enjoy a brief retrospective of the industry along with how current market dynamics and innovations are shaping its future—including elements of design, manufacturing, development, finance, marketing, and more. It's time to "stub your toe on the moon," as the old Sinatra song goes!
From Generic to Specific: How I Stopped Thinking Like an Architect and Started Thinking Modular
Bobby Vance, Architectural Project Manager, ModularDesign+
Melvin Claudio, Regional Preconstruction Director, ModularDesign+
In an ever-uncertain world, change is inevitable—and that's why Bobby Vance's "traditional" architectural thinking had to change. Architects are trained to think about a project in generalities—relying on many consultants to arrive at a generic solution. Working alongside modular building colleagues, designers' thinking has completely changed. The documents architects produce from with modular builders go deeper, are more intentional, and become specific communication devices in the design process. While ultimately a modular product will be delivered to the jobsite, it's the modular design ethos that creates a successful outcome and lasting impression.
Product Platforms in Offsite Construction
Ryan Smith, Washington State University
Ivan Rupnik, Northeastern University
Greg Leung, CEO, Connect Homes
This presentation will provide an overview of the concepts and detailed key case studies related to developing and delivering product platforms, and reverse engineering the process of project delivery. In this session moderated by professors Ryan Smith and Ivan Rupnik, a panel of presenters consisting of AEC stakeholders will uncover the challenges and opportunities associated with a product approach to construction delivery.
Government Affairs Forum with State Regulators
Moderated by Jon Hannah-Spacagna, Government Affairs Director, Modular Building Institute
A continuation of the "Regulatory Issues & Opportunities for Modular Construction" breakout, this session will feature open discussion as well as questions and answers with regulators and modular program administrators from across the United States. Panelists include leaders from Texas, Virginia, South Carolina, Georgia, Arizona, and the International Code Council.
Prefab is Dead, Long Live Prefab
Peter De Maria, CEO, SteelBlox LLC
The historical and forever compounding frustrations and challenges inherent to the traditional client/architect/contractor relationship have provided fertile ground for a prefab "perfect storm." Meanwhile, the digital age as well as the Covid pandemic have prompted a view of building solutions through a new lens. Design for manufacture and assembly (DfMA) have given birth to a prefab process that provides underserved builders, developers and property owners with an alternative avenue to profitability, sustainability, and providing for humanity. Los Angeles based Architect Peter DeMaria, CEO of SteelBlox LLC, pursues a Productized Architecture strategy that delivers high quality design and fast track project completion at an affordable price-point.
How to Automatically Educate & Nurture Building Prospects So You Can Close More Sales
Paul Garcia, Director, Supplier Sales & Marketing, 360Connect
Selling buildings is more difficult than just about any other product for many reasons, but the main issue is because of the LONG selling cycle. It's a challenge for everyone in the construction industry, but especially for those that don't have time or energy to educate every buyer through all the buying steps. Insert something called "Marketing Automation." With some help, building professionals can add a system that sells and markets automatically through email and text, turning "tire-kickers" into real buyers—and more importantly increased revenue! In this session, discover the specific steps you can take in order to incorporate marketing automation into your business.
Urban Modular. Are We Ready?
Robert LiMandri, Senior Principal, SOCOTEC, Inc.
A national housing crisis, acute supply chain disruptions, and the adoption of new national building codes means cities need to adjust and grow, NOW. Robert LiMandri, the former New York City Commissioner of Buildings and SOCOTEC's Code and Planning Service Line Leader, explains how and why modular construction can play a greater role in urban development. LiMandri led the adoption of code compliant approvals of mid-rise modular buildings in New York City, one of the most stringent code and zoning municipal authorities in the country, over ten years ago. As a former regulator and development consultant, he will expand on how modular construction has the potential to transform the construction industry. Discussion will include different modular products and how they are received by the market and municipality with regard to transportation, construction constraints, zoning, and inspection protocols.
How Can Prefabricated PODs Save Patients' Lives?
Jose Negron, Process Architect, G-CON Manufacturing
G-CON has developed a large portfolio of cleanroom PODs for various applications to supply the optimal cleanroom design to the end-user, including key elements that are critical to cleanroom infrastructures like high-quality CGMP compliant designs, fast delivery, and predictable costs. To maximize efficiencies related to delivery speed and cost reduction, a two-branched approach to serve clients in an optimal way includes both standard POD designs as well as full-turnkey POD-based facility solutions. The shell building is a pre-engineered free-span building that is much more economical and flexible than traditional approaches and offers a delivery time is as little as three months.
Built Offsite, Built to Perform
John Tienken, Business Development Manager, Mitsubishi Electric Trane HVAC US
Amanda Gattenby, Vice President of Development, Crate Modular
Modular construction is projected to play a significant role in the future of the building industry and Variable Refrigerant Flow (VRF) systems are poised to become the standard for modular projects. This session presented by Mitsubishi Electric Trane HVAC US and Crate Modular dives into the fundamentals of VRF technology and modular building. Presenter John Tienken from Mitsubishi Electric Trane HVAC US will discuss where VRF technology and modular construction intersect to offer cost, comfort and design benefits all while streamlining project timelines and processes.
Workforce Development for Modular Construction
Heather Wallace, Communications Director, Momentum Innovation Group
Alan Rasmussen, VP Production, Modern Building Systems
Industry-wide challenges require industry-wide participation to find meaningful solutions, and workforce development requires our collective attention. Modular construction methods are growing as our general pool of labor decreases, as it should. Momentum Innovation Group is leading the development of a workforce development program, specifically aimed at attracting young talent into the offsite construction industry. Hear a workforce development success story from one MBI member and gain insights at this round table discussion from industry stakeholders to understand shared pain points and identify existing training tools, content and methods that can be leveraged to create a sustainable path forward for the construction workforce.
It's Not Personal, It's Generational: Leading and Succeeding in this Multi-Generational World
Karen McCullough, Branding Expert & President, Karen McCullough & Co.
If you have employees on your team ranging in age from their mid-20s into their 70s, you are possibly encountering a few generational challenges. Each generation comes to work with unique experiences, perspectives, processes, expectations, and often conflicting views on how the workplace should function. In these uncertain times, many leaders and managers unfortunately resort to "one size fits all" and treating everyone in the workplace with the same approach. But the trusth is, your diverse, multigenerational team requires more. In this session, Karen will teach you strategies to grow engagement and meet each individual or group personally and positively. Connection is key to building and keeping teams, where each member feels valued, trusted, and empowered.
Emerging Trends in Modular Construction
Moderated by Aundre Oldacre, Managing Partner, AoRa Development
Michael Crane, Head of Innovation, CIMC
Stuart Meurer, CEO, Windover Construction
Robert Allen, Managing Partner, AoRa Development
Investors are increasingly interested in modular construction since it is an efficient way to build and solve a host of construction problems. Both traditional and modular construction have been challenged by rising costs, supply chain delays, shortages of affordable housing, and skilled labor shortages. This discussion among construction industry experts will be moderated by Aundre Oldacre, managing partner of AoRa Development, and will cover advanced robotics, emerging building materials, financing options, and sustainable building solutions to reduce carbon footprints and build more effectively.
Get Off Your Assets and Start Planning for the Next Big Emergency
John Buongiorno, Director, Modular Division, Axis Construction
Jim Gabriel, President & CEO, MODLOGIQ
Charles Maggio, Managing Director, Northeast, CBRE Healthcare
Udo Allain Ammon, Former Director, Bureau of Architecture and Engineering Review, New York State Department of Health
John Buongiorno, Jim Gabriel, and Charles Maggio—joined by Udo Allain Ammon—will put away the PowerPoint slides to deliver this engaging and interactive roundtable discussion. Providing meaningful assistance in response to the next pandemic, terrorist attack, bioterrorism event, or natural disaster will take more than just offering lists of company inventories and theoretical designs. It's time to get off your assets, put pen to paper, and start planning! The purpose of this unique session is to discuss how as an industry, commercial modular builders can work together to help the healthcare community—in particular—better prepare for the next big event.
Research Update: The Industrialization of Construction
Dr. Mohamed Al-Hussein, Industrial Research Chair, University of Alberta
Dr. Mohamed Al-Hussein is a professor and Industrial Research Chair (IRC) in the Industrialization of Building Construction at the University of Alberta and a highly sought researcher and consultant in the areas of lean manufacturing, construction process improvement, CO2 emission quantification and reduction, and building information modeling, with the development of modular and offsite construction technologies and practices forming the hub of his research. Dr. Al-Hussein's research has contributed to construction automation as applied to equipment selection and onsite utilization. He also conducts research applying lean in the development of improved work methods and productivity standards for commercial and home building operations with a focus on construction manufacturing. BIM technology has been utilized in a number of his recent research initiatives, including the automation of drafting and design for manufacturing, estimating and scheduling, material waste reduction, and quantity takeoff. Dr. Al-Hussein's research also explores avenues for enhanced safety both of the construction process and of the built environment.
Factory_OS: How Partnering Can Change an Industry
Matt Smith, Director of Business Development, Factory_OS
From clients to labor, technology giants to material suppliers, join Matt Smith as he walks you through the "Factory_OS Method" and explains how strong partnerships have been the key to the company's success. Factory_OS has combined pioneering technology with tried-and-true manufacturing methods to build multifamily modular buildings efficiently and cost-effectively. Modular construction cuts the time it takes to build an apartment building in half and cuts cost by as much as 30 percent. In the San Francisco Bay Area where the price of building a single affordable housing unit is close to $1 million, that can mean the difference between a developer building an apartment or not. During Matt's time at Factory_OS, the company has grown immensely, having completed almost 2000 units for the majority of California's largest non-profit developers.
What Does Football and Modular Construction Have in Common? More Than You Might Think.
Kelly Kelly, Senior Program Specialist, Industrialized Housing and Buildings Program
Crisi Cooper, Program Specialist, Industrialized Housing and Buildings Program
Your team is made up of a front office and ownership group, a coaching team, and a lineup of players. Each group has unique responsibilities that contribute to the success of the team. Any misstep can result in a loss when game day rolls around. In this presentation, "referees" from the Texas Department of Licensing and Regulation's (TDLR) Industrialized Housing and Buildings (IHB) program will review the rules of the modular construction game in Texas, discuss penalties that can occur during the game, and help you determine what needs to be in your playbook.
Best Practices for Digitizing Your Design & Manufacturing Process
Justin Schwaiger, Director, Customer Success, Manufacton by ViZZ Technologies
By leveraging case studies from industry-leading modular builders and building product manufacturers who are using highly digitized design and manufacturing processes, Justin Schwaiger from Manufacton by ViZZ Technologies will demonstrate the current state-of-the-art process to hand off digital design configurations from BIM directly into material procurement, manufacturing, and onsite install processes. The builders presented in these case studies have found that their processes have improved, waste and re-work are reduced, and their profit margins increased.
Accessory Dwelling Units: The Silver Bullet of the Housing Crisis
Kam Valgardson, General Manager, Irontown Modular
Today we are facing the most severe housing shortages we've ever seen. Supply chain issues, labor shortages, and land constraints are all working against us providing safe, clean housing for our citizens. While the solutions to this problem are as varied and complicated as the problem itself, Accessory Dwelling Units—or ADUs—are rapidly becoming a solution of choice by local and state governments, builders, and homeowners in an increasingly informed marketplace. Add in factory-built, high-quality construction to the mix and you've got a recipe for much needed relief in this ever-present problem. Kam Valgardson is general manager at Irontown Modular, an ADU factory in the western United States, and will explore this world of ADUs and how it applies to you.
Change is Good. You Go First!
Karen McCullough, Branding Expert & President, Karen McCullough & Co.
If your world seems a little upside down, you are not alone. Constant change is present in our workplace, while shifts in where and how we work and do business keep many in the workforce feeling overwhelmed. Now is the time to stop and take a pause, develop a new mindset, add a few new behaviors, and discover the power of your resilience. Karen will share her three-step process to shift your mindset and welcome change into your life. This is full of humor, delivering insights that you'll find personally rewarding that will also enhance your organization, department, or team. It will also help you stay focused, optimistic, and moving forward.
How Modular Construction Can Learn from the Software Industry
Mateo Atwi, CEO, Boxy LLC
Tiago Atwi, COO, Boxy LLC
Imagine if we treated construction like software. The user interface represents the finishes, temperature, and furniture as well as the knobs and handles that operate, for example, water and electrical fixtures. The backend code represents the plumbing, electrical, and HVAC systems all packaged in a structural and insulated framework. The building is an instantiation of the complex drawing set and design process that precludes it just as software is a compiled or packaged version of the source code. This is a fun mind experiment, and building on it we want to explore how construction companies and modular construction in particular can apply practices from the software industry including methods like code reuse, abstraction, open sourcing, and other facets.
How Modular Construction Can Significantly Reduce Construction Costs
Curtis Wong, Founder & CEO, Cloud Apartments
The benefit of modular construction is repeatedly cited as being only in time savings rather than cost savings. For this reason, real estate developers that look into modular in order to make their projects pencil are often disappointed. The fact that modular cannot save on cost is a fallacy. We are in the early innings of modular construction and unlocking cost savings in addition to time savings is the next step in the space. The lowest hanging fruit to save on cost is through improving onsite installations of modules by reducing the onsite scope of structural connections, MEP connections and finish work. At Cloud Apartments we are focusing on bringing modular construction to the next step by reducing construction costs significantly.
Who's on First? Why Including Modular on Day 1 Will Keep Your Project on Track
Jairo Aguilar, Architectural Associate, ModularDesign+
The rise of modular delivery methods paired with the general unfamiliarity within the construction industry often leads to uncertainty in roles, scope, and responsibilities. Integrating a modular design company at the beginning of the design process allows for a clear delineation of scope to be identified between the consultants, the contractor, and the modular team. Designing alongside these partners allows for modular modalities to be used as parameters, accelerating the project timeline while reducing risk. See how the development of the "modular scope matrix" can help save your project time, money, and headache.
Research: Innovative Technologies & Approaches for Modular Construction
Jin Ouk Choi, Assistant Professor, University of Nevada, Las Vegas
Dr. Jin Ouk Choi is an experienced assistant professor of project management and construction engineering at the University of Nevada, Las Vegas (UNLV) and specializes in modularization, facility standardization, and innovative technologies in construction. On the way to achieving Dr. Choi's long-term research goal—creating an optimum environment for broader and more effective use of modularization—he has conducted numerous studies on modular construction. Most recently, Dr. Choi has been focusing on developing and implementing innovative technology and approaches for modular construction. In this presentation, Dr. Choi will present the results he obtained from a net-zero modular house called Mojave Bloom--UNLV's Solar Decathlon project which won third place overall in the DOE's competition in 2021, focusing on the innovative technology and approaches, including but not limited to, drone, 4D schedule & Immersive Virtual Reality, 3D point clouds by a handheld camera and LiDAR, and numerous sensors.
Advancing Relocatable Modular Building Technology in South Korea
Yong Han Ahn, Associate Dean of Engineering Science, Hanyang University ERICA
The Department of Education in South Korea is investing $17 billion through its Green Smart Program to improve school facilities throughout the country, including major renovation and new construction. The purpose of the program is to improve the quality of educational facilities so they can easily incorporate smart technologies like augmented reality, virtual reality, and online education. The Korean government adopted relocatable modular classrooms—called "Bridge Schools"—as one of the main platforms for the Green Smart Program because of the high quality of modular construction and the optimal learning environment modular buildings create. In this session, Yong Han Anh will explain the concept of the Bridge School, how to assemble and disassemble the relocatable buildings quickly and with little cost, and how this particular structural system can be one to four stories while integrating all building performance. Dr. Anh will also talk about the 12 story POSCO Modular Tower and other government-funded research on modular construction.
Modular Construction for Affordable Housing, Case Studies from Canada
Rhys Kane, Sales Director, NRB Modular Solutions
Brock Elliott, Project Director, NRB Modular Solutions

Affordable housing is an endemic issue in many areas of North America. Canadian governments have introduced a series of modular housing initiatives targeting the housing crisis, this presentation will showcase these initiatives as well as to identify what the United States can learn from these programs. NRB Modular Solutions have completed more than 2000 units of modular affordable housing in recent years, this presentation will provide insight into these housing case studies from British Columbia and Ontario. Join Brock Elliott and Rhys Kane, from NRB Modular Solutions, for a session on the strategies needed to effectively implement modular construction for this key sector.
Gaining the Competitive Edge–Growing Your Personal Brand!
Karen McCullough, Branding Expert & President, Karen McCullough & Co.
Like great people, great brands are multi-dimensional; they have a soul, personality, and behaviors that differentiate them from others. To make a name for yourself, and stand out from the crowd, you must capitalize on your unique perspective, knowledge, and experiences. Personal branding is about making a commitment to defining yourself as a leader. Your personal brand should represent the value you consistently deliver to your organization, team, clients, industry, and your community. Karen McCullough says, "You are meant to do extraordinary things in your career and your life. It's time to discover the secrets that set you apart." In this session, you will learn a four-step personal branding process, learn the biggest mistake you can make in personal branding, and take away a frame-work to help you continue to evolve in your own brand.
Offshore/Off-site Construction: Myth vs. Reality
Krzysztof Droszcz, Founder, iQ Module

Ed Zimmerman, Senior VP of Construction Operations, MODLOGIQ
Are you an investor, developer, contractor, or modular manufacturer thinking about designing/producing a modular building oversees? With North American and European firms effectively using Building Information Modeling (BIM) for design and production, building modular projects in one country and shipping them to another is now more seamless than ever. Join two industry pros who've worked on high-profile offshore modular projects as they help you separate fact from fiction. Kris and Ed explore how building your off-site modular project offshore can deliver dramatic benefits in craftsmanship, quality, budget, and operations. They'll also cover the key areas of successful offshore collaboration, including global logistics, code compliance, communications, contracts, and more.
Research, Development, Demonstration, and Deployment Efforts on Integrating Energy Efficiency Strategies with Modular Construction
Ankur Podder, Research Engineer, National Renewable Energy Laboratory
The National Renewable Energy Laboratory introduced the Industrialized Construction Assessment Framework to achieve affordable zero-energy modular multifamily buildings at the last World of Modular. Since then, NREL has continued to drive the ambitious plan to accelerate optimal integration of energy efficiency strategies during industrialized construction with little or no additional cost, labor, and production time. This follow-on presentation is on research efforts over the last two years in collaboration with multiple industry partners to develop an 'idealized zero-energy modular multifamily building design.' The research addressed barriers to whole-building system integration, such as poor installation quality of thermal and air barriers; lack of unitized systems for space conditioning, energy recovery and ventilation, and water heating; problematic on-site installation, commissioning, and configuration of controls; and lack of cost-effective integration for grid-friendly design and emerging technologies. The presentation also delineates next steps for future work with NREL's partners towards developing a transformational pathway for our clean energy future.
Modular Wood-Frame for Multi-Family: Design, Details and Delivery
Matt Laase, Principal, Jackson|Main Architecture
Modular construction is touted as an opportunity to combat affordable housing challenges, rising construction prices through greater efficiency, address skilled labor shortages, and reduce jobsite waste. Some architects and engineers are hesitant to embrace the modular approach because they don't want their designs to be compromised, and they don't think it has the flexibility or functionality to execute certain project typologies. This presentation by Matt Laase, Principal at Jackson|Main Architecture will take a close look at modular wood-frame multi-family projects, with an emphasis on design, detailing and how communication among all parties leads to project success. Other topics touched on will include sourcing techniques and the resulting effects on quality, timeliness, and sustainability.
Sustainable Modular Highrise Using B-CORE Stainless Steel
Jeremy Zimman, Director of Communications, BROAD U.S.A.
Stainless steel is an extremely sustainable construction material due to key metrics in its life cycle assessment:  durability, performance and recyclability. BROAD has developed B-CORE, a sandwich structure stainless steel material that is excellent for manufacturing all structural members of a modular building.
B-CORE Durability: A whole building Life Cycle Assessment performed on the Holon Building built with B-CORE shows a lifespan 20 times longer than a conventional reinforced concrete building. Stainless steel is over 30 x more resistant to corrosion than carbon steel, giving it an indefinite service life.
B-CORE Performance:  BROAD's B-CORE sandwiched stainless steel structural material has a very high ductility, and will not lose its inherent strength even in a seismic event.  B-CORE is therefore used in all supporting members of a BROAD Holon Building built to any height.
B-CORE is environmentally friendly. Over 90% of the stainless steel used in construction is recycled back into new metal. It is an indefinitely recyclable resource with one of the highest recycling rates of any material.
Join us for an introduction to the all stainless steel BROAD Holon Building built on B-CORE.
ARDEX Lightweight XPS and GPS Foam, Tile Installation System and Solution
Mike Tracy, Business Development Manager, ARDEX Americas
Daniel Costanza, Business Manager Tile and Regional Sales Manager East, ARDEX Americas
Tile and stone materials are commonly used as finishes in modular construction for bathrooms, shower enclosures, kitchens, and common areas. Unlike conventional construction in which these finishes are installed at the very end of the construction cycle, the modular process involves waterproofing, setting and grouting these products both earlier in the cycle and in a repeated, controlled environment. Another important difference is that the finished modular components are then transported and erected onsite, often creating movement and vibration to the in-place finishes. Utilizing globally-proven, unique and high technology product formulations of engineered cements, ARDEX products address these challenges inherent in modular construction. In addition, ARDEX provides best in class, technical training and support for Modular Industry users.
Learn the Advantages of Wood Modular Versus Steel Modular
Dean Dovolis, Founder & Principal, DJR Architecture
While both modular methodologies of wood and steel construction are highly innovative, each has its own set of benefits to consider when designing and constructing modular developments. Dean Dovolis, founder and principal with DJR Architecture in Minneapolis, Minnesota will share key considerations and best practices to help you assess and plan for a successful project.
Building Science for Modular Construction
Jesse Moore, Building Science Engineer, RDH Building Science Inc.
The building enclosure is the system that separates the interior from the exterior. Elements such a roofing, windows, and cladding form this system. Historically, much of the building enclosure has been site constructed by several individual sub-trades. However, recent projects have seen an increased interest in panels or modules with some components of the building enclosure factory installed.
This session will explore building enclosure basics and building enclosure strategies that are being implemented on modular construction based on a few case studies. In our experience, building enclosures for modular construction typically involve additional levels of complexity and planning due to the division of work between modular factory and site construction. Project teams often wrestle with the question: factory or site install air barriers, insulation, vapor barriers, and cladding elements? We will also explore how these elements can also function as temporary weather protection during module transportation and storage.